"The Road Leads to Ozzy"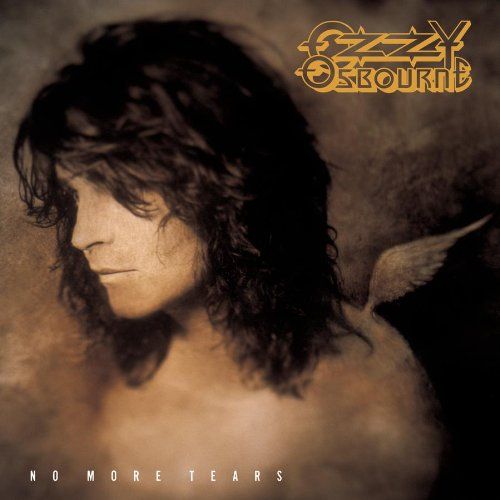 Thank you Rockstar Games. An odd way to start a review, but is about time I throw a thanks out to them. When I got Grand Theft Auto: Vice City and listened to V-Rock, a whole new world opened up to me, besides the music my father introduced me to in the likes of older metal. Ozzy's Bark at the Moon was featured and it is one of my favourite songs by him up to this day. So I sat out to explore more of his music among the other bands from the V-Rock station, but after cruising on the internet I stumbled upon the song Hellraiser.
Though it was released in 1991 it has retained the sound of the 80's which is a fortunate thing for the album, had it been released in '93 I think it would have sounded a lot different. From the start of 'Mr. Tinkertrain' and till the end of 'Road to Nowhere' or 'Party With the Animals' if you got the 2002 remastered version this album is completed in a perfect way. It definitely is different to his more known works, with the works of Zakk Wylde the sound has gotten a little more heavy. To be honest I think Mr. Wylde is an overrated guitarist, but he certainly gets the job done on this album.
No More Tears is a mixed bag of goodies, and so has some of Ozzy's previous albums also been, and that is necessarily not a bad thing. There is a really good balance if you look at the way the album has been structured. Instead of going full throttle there is three slower songs on the album in the likes of 'Mama, I'm Coming Home', 'Time After Time' and 'Road to Nowhere'. In between these tracks you will find the ass kickers and when you reach a peak, some steam is let off in when you reach the slower songs only to be picked right up again with more kick ass songs! And that is what really is striking about this album. The balance. You reach a max, then picked down, and then kick started again. No doubt about it that it has been put together like that well knowing the effect it would have, instead of putting all three slower songs at the end of the album. I smash my palms together.
When it comes to the bonus tracks 'Don't Blame Me' and 'Party With the Animals,' they don't really add that much to the album and they don't really bring it down either. The first track 'Don't Blame Me' is actually quite good and would have fitted well into the track listing on the original release. 'Party With the Animals' is however rather forgettable, there is a feel of old school rock 'n' roll over it but it doesn't really add anything to the spin. Originally released on the No More Tears single they are not totally vital for your listening of this album. 'Don't Blame Me' however would be nicely placed somewhere in the middle but 'Road to Nowhere' is an excellent song and the ending of the song serves this album amazingly good.
Cover wise I always thought this album looked weird. Ozzy with a blurry upper body and the strangest kind of little wing on the back. He might didn't want to change the world but he definitely changed is choice of covers. Though through time the cover has actually grown on me and it isn't as horrible as the cover for "Down to Earth" for example... Originally I only bought this record because 'Hellraiser' was on it and I was new to Ozzy's music and just wanted something in my comfort zone. When it comes to the track recommendation just go through the whole album. It is hard to pick out single tracks as they each supply each other. On the bright side you're in for about an hours worth of more than solid heavy metal!
I would describe No More Tears as the last masterpiece released by Ozzy, by that I don't mean that his later albums aren't worth anything because there is some gems hidden here and there. But No More Tears definitely is his last work of art and could easily be his best album. Maybe that is too much? Not really. No doubt that some of my favourite songs are from the Blizzard of Ozz and Diary of a Madman albums but when it comes to consistency, this album just got something else. It is simply amazing, astonishing and a lot of other nice words. It definitely is up there with his earlier works and it depends on the musical mood you're in which album you choose from but don't give up on this fantastic album!
Time after time, the road leads to Ozzy!
Rating
9.5