"Streets of 1983"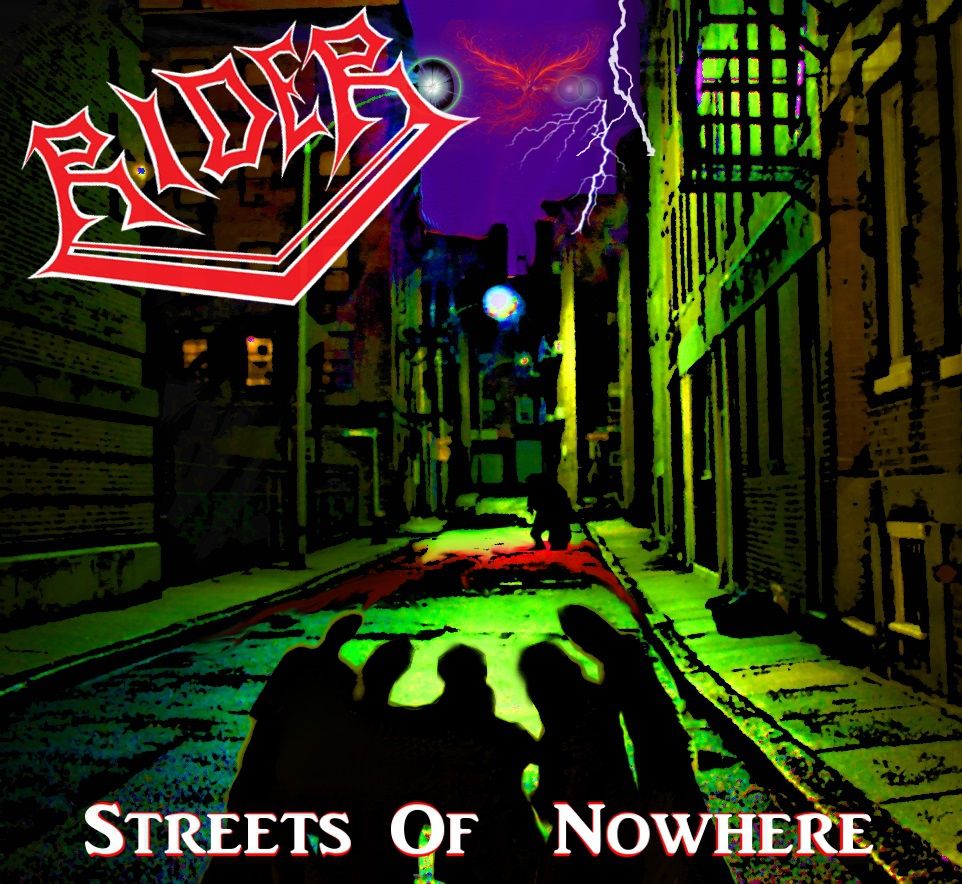 Hey! Do you feel like going back to 1983? Then join the nostalgia with Brazilian heavy metal band, Rider.
Streets of Nowhere
is the first EP by the band and introduces a new singer, and what a record this is!
Rider's first demo was recorded live with their old singer and
Streets of Nowhere
seems to be their first experience in a studio and introduces César Caçador on vocals. This EP brings you 4 tracks with a total of 20 minutes, and boy, are you in for a treat! The production and overall sound of this release is so old school, that I just can't stop listening to it. Not only that, but the songs are fantastic, with great solos and what a voice! I haven't heard Rider with their old lead singer but César sounds outstanding and fits the band perfect, so hopefully he'll stay on board. However sometimes it sounds to me that he is out of key, but it is very briefly on a song or two. On a side note the choruses, harmonies and solos will get you humming along, and it won't take long until you're screaming along.
Visiting the band on Facebook and watching some of their photos also gives me the nostalgia feeling, and it seems like Brazil got a thriving underground scene. Rider is just pure old school traditional heavy metal! It is such a pleasant listen and I can't spin it just once. The guitar harmonies is just outstanding and the production of every single aspect of this EP just reminds me of an 80's album and I am crazy about it. I won't pick out any tracks, as every track offers something amazing, so you should check out every single track! All the instruments are knitted well together, and nothing is drowned out. The vocals are nice and clear, the bass is always present and not interfering with the amazing sound of the guitars. Last but not least the dreams also sound terrific. All I can say is that for a first time in the studio, this is a job well done!
So... what's left to say? Not that much, actually. If you like heavy metal, and if you like it old school, I cannot recommend
Streets of Nowhere
enough. The songs are filled with great choruses, harmonies, solos and that 80's feeling. The only drawback is that lead singer César sometimes is out of key. It is nothing major, at least not to me, so if you can get past that then you're going to have a great time listening to this record. Get your hands on this and keep your eyes on Rider as they're going to release more fantastic music later this year!
Follow this magnificent band on
Facebook
, and listen to some of their material on
YouTube
. (Bandcamp coming soon!)
Rating
9