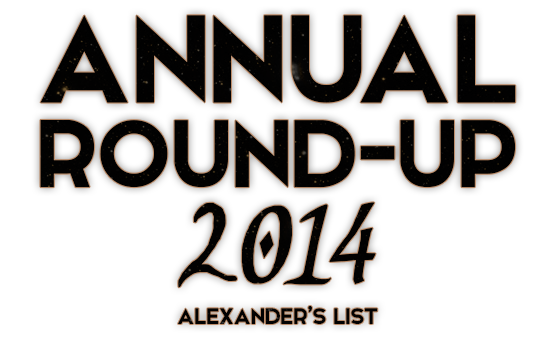 The year 2014 was a pretty slow one for me, when it came to checking out releases. What did that result in? I had to scout and listen to as many records I could fathom in December and holy fuck, is that the last time I'll ever do that... It's been real hard for me to fill out the spots on this list because there was so many mediocre albums in 2014 and it became really frustrating when the year was coming to an end and I had five out of ten spots filled. But I managed! Here at The Legacy Reviews we are three dudes but sadly I'm the only one to bring you a list this year as Oliver didn't have the time and a bug/glitch on blogger deleted Jacobs' list with more than twenty albums, descriptions and whatnot. But don't worry, 2015 will bring you lists from all of us for a more diverse picking!
My list is compiled of 10 albums -
NOT ranked
. They're the albums I enjoyed the most and are the ones I think stands above the rest. The reason that they're not ranked is that they are wide spanned in genre and it just won't make sense to rank them. At least not to me. At last I also featured a small section of "honorable mentions" with a couple of EP's and albums that did not make the cut.
Battery - Armed with Rage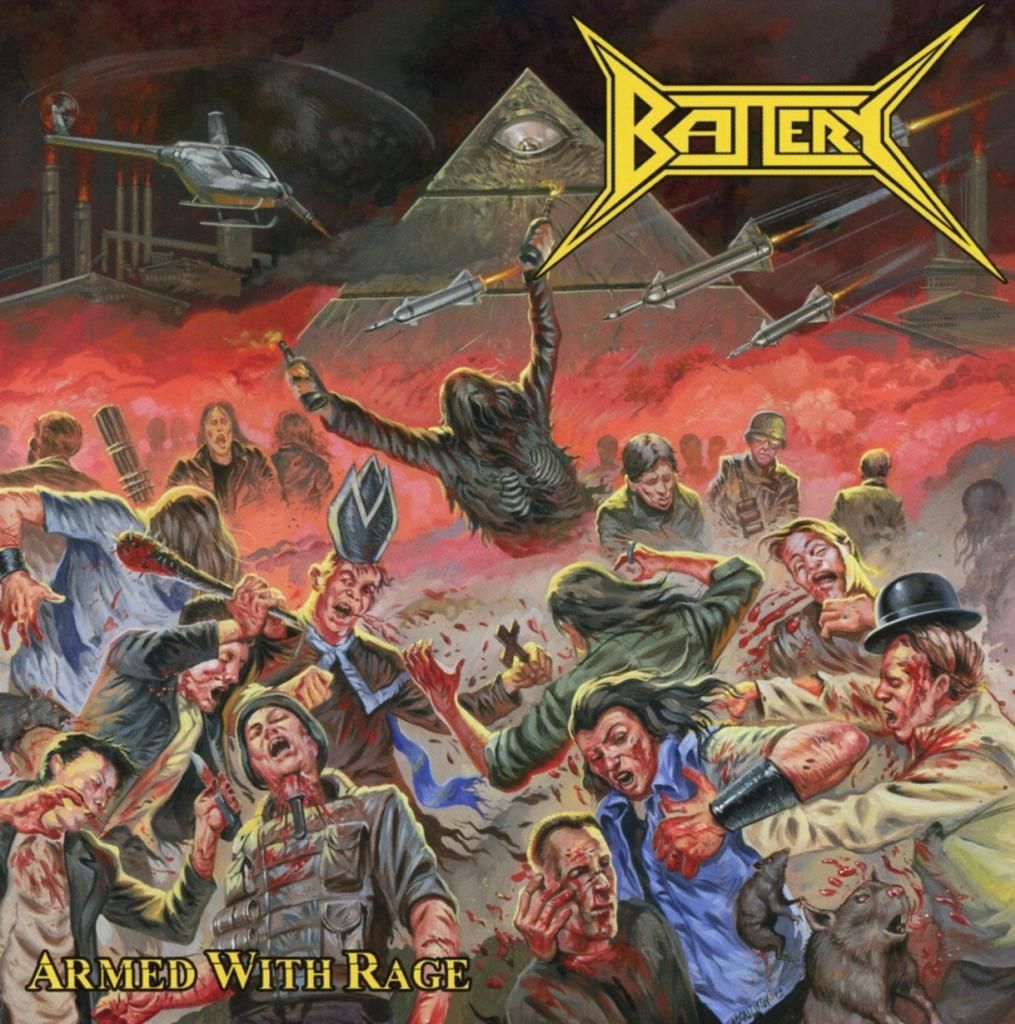 Many thrash bands these days claim to be old school. Whether it's their production or song structure. Battery just claim to be fierce, but their production is a fucking treat for your ears because IT IS actually old school. This album adds some great songs to their existing catalog with songs like
Vermin of Fukushima
,
Narcotic Mirage
,
Armed with Rage
and the crusher in the link below! If you need some fresh thrash to your collection, please walk this way.
For an in-depth view on the album, check out my
review
.
Without further ado, here's
Genocidal Gatlin Gunners
. Yes, it says 2013, but the album was delayed to 2014.




Triumphant - Herald the Unsung
These guys... holy shit. Describing them in a few lines will be hard. Triumphant is phenomenal and tricky to pin point. You can't put them in a genre box because there's so many different stuff in here. They named it "evil metal" and that might not appeal to everybody, but me say what it consists of: 80's heavy metal, old school production, thrash metal and black metal. That sounds like a crazy mash up and that's why it should be listened to.
If you need something to be elaborated, I wrote a
review
of the album.
So to help you out on that front, here's a little link to
two tracks
off the record.


Legion of the Damned - Ravenous Plague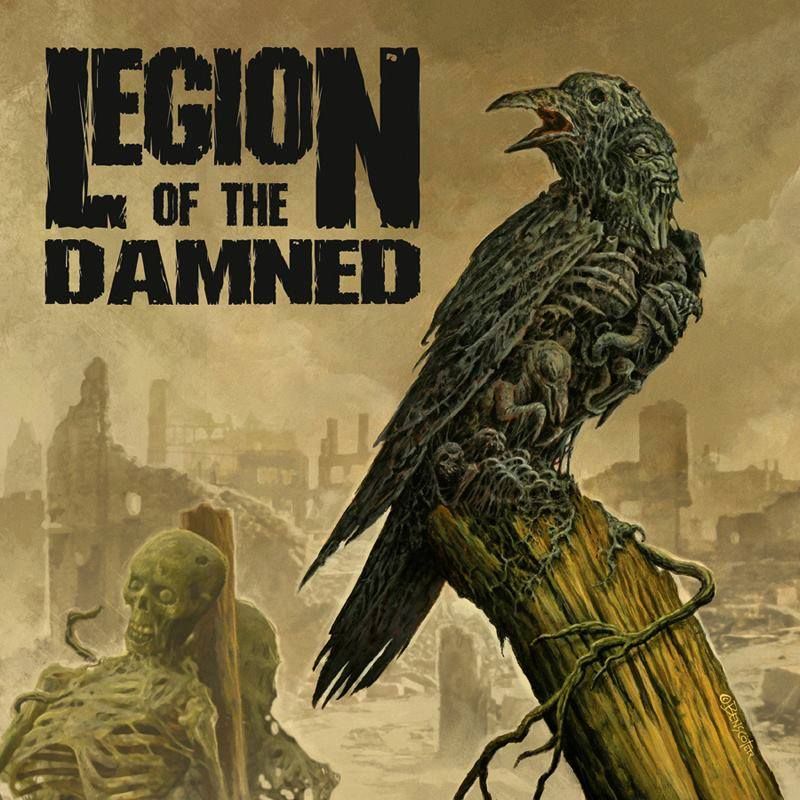 A band that might get repetitive for many and I can relate to that. But there's been a change in the Legion of the Damned camp. Founding guitarist Richard Ebisch who also was the axeman under the Occult name, has left. So there's a brand new guitarist in and what did that result in? Their best album since the debut. I might even like this one a little more...
With that being said, here's a little something from the album in the likes of
Doom Priest
.



Body Count - Manslaughter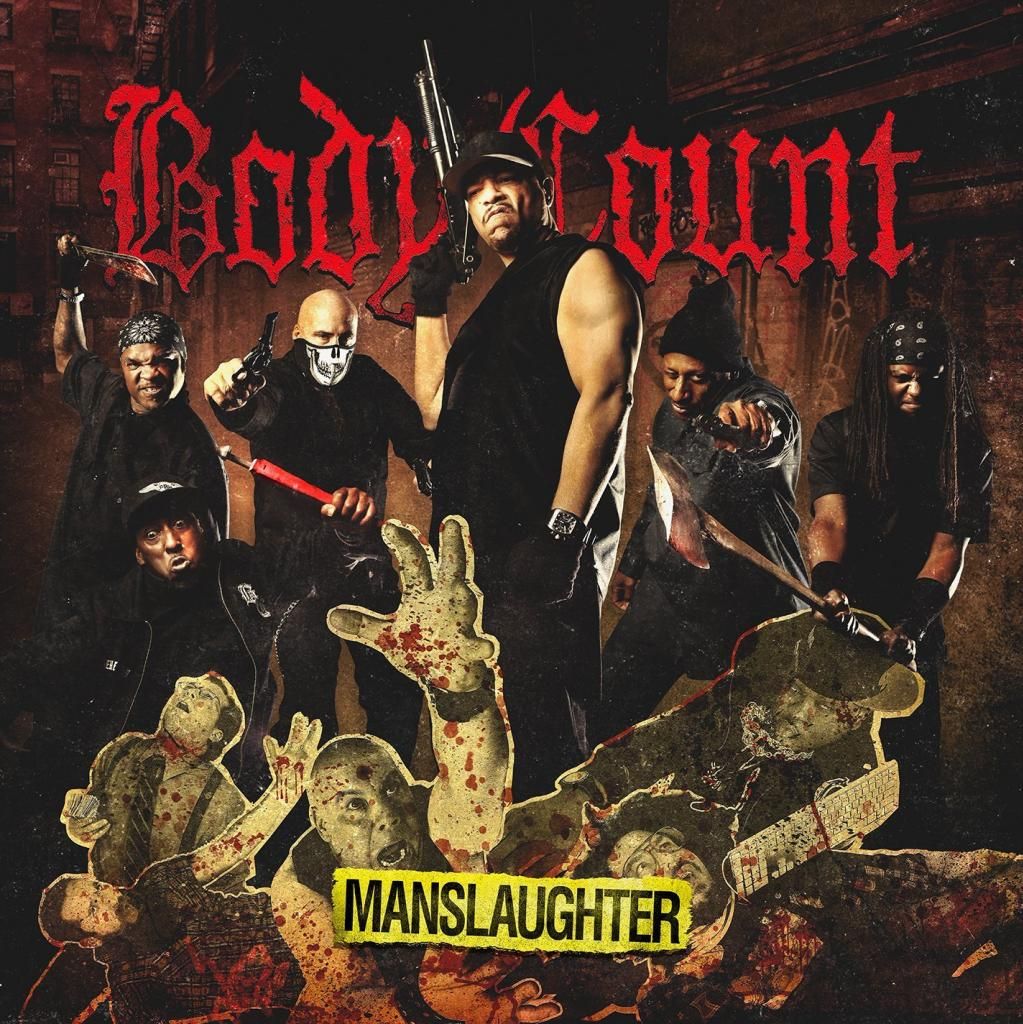 Problem? I fucking love Ice-T, he's a real metalhead and you can't deny that. If you're hating because of his rap history, then that's your problem. Because Body Count just released their best album since their provoking self titled debut in 1992.
Manslaughter
is an insane album where Ice takes a load of jabs at society better than most metal bands (especially thrash bands) these days. Body Count is over the top, Body Count is motherfucking back!
Check out songs like
Institutionalized 2014
(yeah, it's a Suicidal cover),
Black Voodoo Sex
and this little link to
Talk Shit, Get Shot
.

Obituary - Inked in Blood
Finally the wait was over and Obituary pleased us with a new album. It has been receiving mixed reviews and a lot of people seem to fall out when it comes to the production and the vocals. However, that does not go for me! On the contrary I think this is the best album Obituary released since they've reunited. Probably even since The End Complete!
I'm going to give you a slab of this album with my favorite track,
Visions In My Head
!





Triptykon - Melana Chasmata
I love the early Celtic Frost. But
Monotheist
and the Triptykon debut album never really got to me. That story eventually changed in 2014 when I heard
Melana Chasmata
and was completely blown away. Before you call The Satanist a masterpiece again, you might wanna listen to this. Whilst not a masterpiece it's more than just an album, it's an experience, and I would like to underline experience. The songs, the productions, the atmosphere. Out of all the albums I heard this year, this one blew me away the most!
Here's
Aurorae
, a little taste of the album. But I implore you to listen to it from start till finish.





Iron Reagan - The Tyranny of Will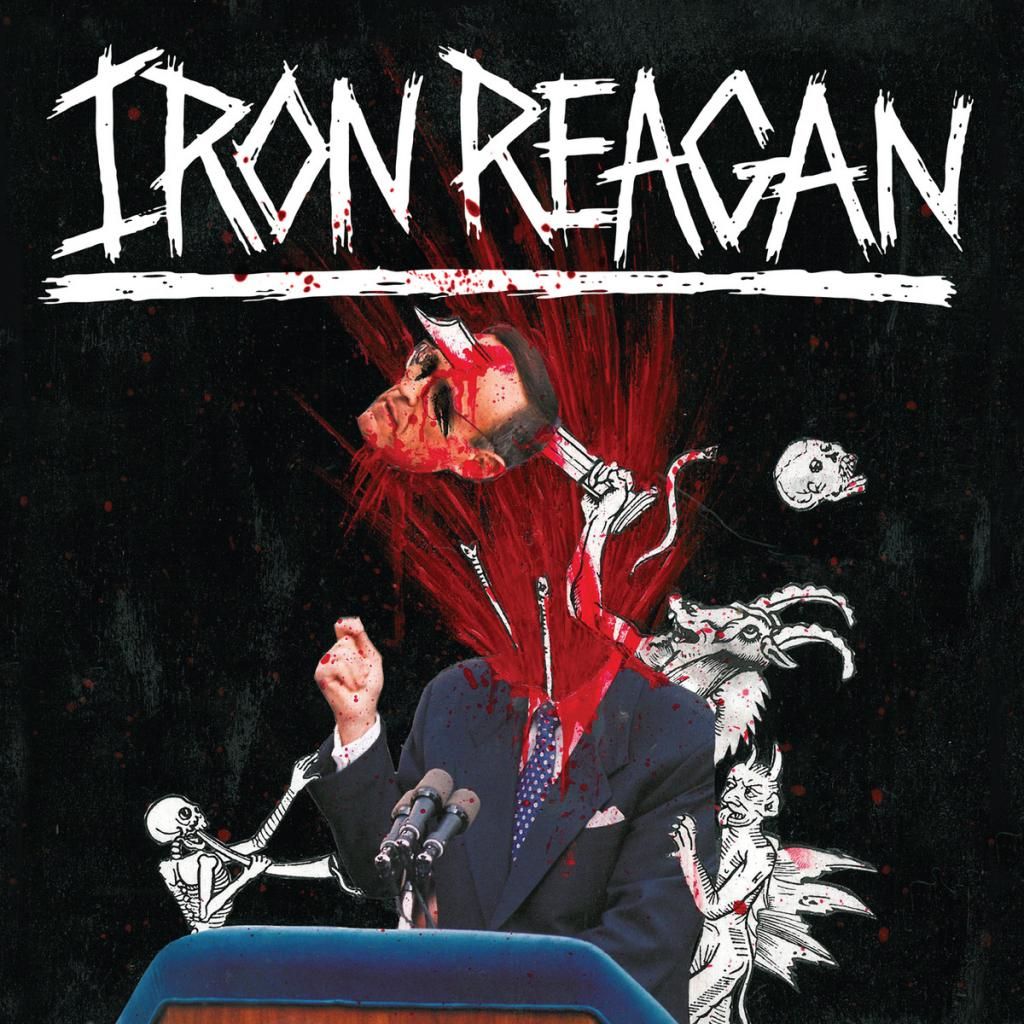 I can't stand punk. I'm not that crazy about Municipal Waste either except for a couple of tracks, but hell! Iron Reagan is great and really fun. This album contains a lot of funny stuff and definitely also something catchy, which eventually was what got me hooked. For example tracks like
Miserable Failure
and
Four More Years
. A really good crossover album, which is better than the debut as well.
Take a listen to it at the boys' Bandcamp site. I'm putting you through to my
favourite track
off the album!



At the Gates - At War with Reality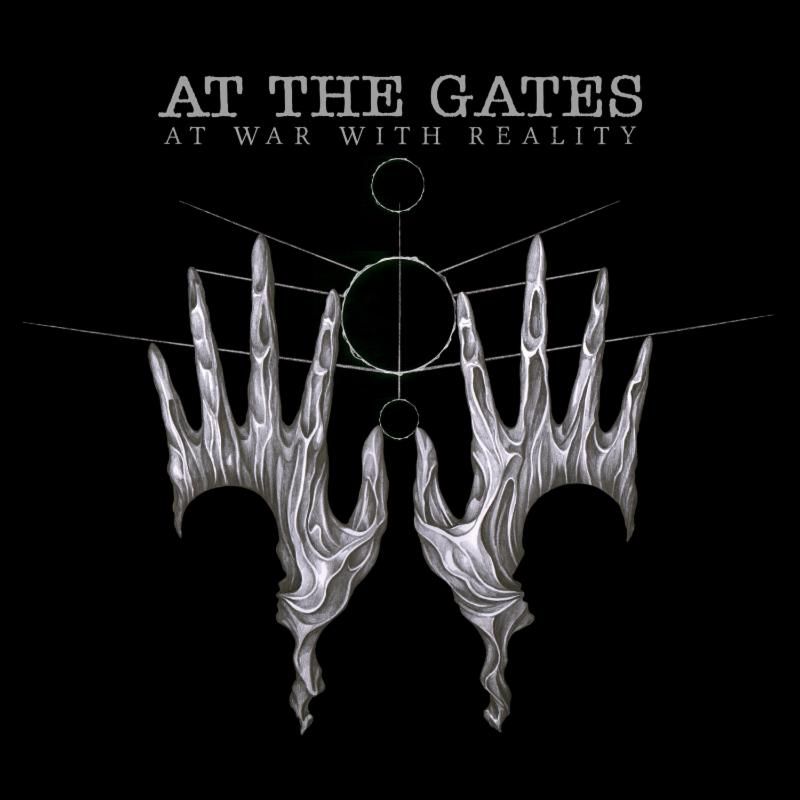 Who says reunion albums has to suck? One thing's for sure this is one of the better comebacks as they usually are rubbish and doesn't live up the the legacy of the band. At War with Reality experiments with a few ideas but stays true to the core of At the Gates. A fantastic concept album.
Jacob did a review of the album, although I probably like the record a bit more, check out the
review
if you'd like.
As a concept album, I'd recommend going through the whole thing. But here's
Death and the Labyrinth
.



Domains - Sinister Ceremonies
Do you know when some of the old bands still claim to sound old school, and then they don't? Domains don't really claim anything but their debut album,
Sinister Ceremonies
sounds like it was released at least 20 years ago. I say that with the best intention possible, because this album is pure old school death metal. Just wait until you listen to these vocals...
You can listen to the entire record on their Bandcamp, and here's the
title track
.


Solbrud - Jærtegn
The only black metal album on my list. Jærtegn is the second full-length from the Danish band with atmospheric elements and it's just a real listening experience. You're not stuck with a black metal cliche band, or release, but a well crafted 4 song, 46 minutes long album!
I'd like to give a 15 minute long atmospheric appetizer with the track,
Klippemennesket
.



Honourable Mentions
A list of releases that didn't make it to the list, one reason could be it's an EP or the album itself just missed it by an inch.
Monuments - The December Sessions
Monuments from Netherlands. A band I found out of sheer luck and boy was that to my benefit. Their debut EP,
The December Sessions
is absolutely magnificent black/doom metal with an atmosphere that will give you some serious chills.
For a look beyond the surface of the EP, I did a
review
of it.
The EP consists of two tracks and lasts for just about 18 minutes, and you can listen to it at Monuments'
Bandcamp
.




Lich King - Do-Over
Of course Lich King is on the list. The promotion alone for this EP, and its cover should be enough for it to be on my list. It contains a couple of re-recordings (do-overs) and a new track, which is a cover of Van Halen's Hot for Teacher. It's their best cover track to date and it is simply flawless. A fantastic little outing from Lich King!
I also did a review of the EP, which you can check out right
here
.
Check out the full EP at their
Bandcamp
, and you've gotta the video for
Black Metal Sucks
!






Skull Fist - Chasing the Dream
I love Skull Fist and I wish I could've included them on the real list but the songs are just not near the quality of the debut. The vocals are not near the quality of the debut either... But it still sounds really old school and that's ultimately what really wins me over. Definitely worth a listen if you like getting fisted.
Regarding the songs, I still think
You're Gonna Pay
is an absolute smasher. I love it!


Austrian Death Machine - Triple Brutal
I was sad to see Mr. Lambesis jailed, as I love Austrian Death Machine and Pyrithion.
Triple Brutal
that sadly did not feature 3 discs is a really solid record and it's by a few inches it misses my list. If you like the previous albums and the king, then you should get this album without a single doubt. Even though it's not as strong as
Double Brutal
. And remember, the best activities for your health are pumping and humping!
A song, yes? Here's
I'll Be Back
and I sure as hell Tim Lambesis will be back!



That's what I have to offer from my highlights of 2014! Hopefully there was a record or two that you missed that you'll check out and like! I'll be back with a list in 2015 and I'll make sure the other guys here at TLR are as well! Until then, have a great 2015 and take care \m/