"The Greek Army's New War Device"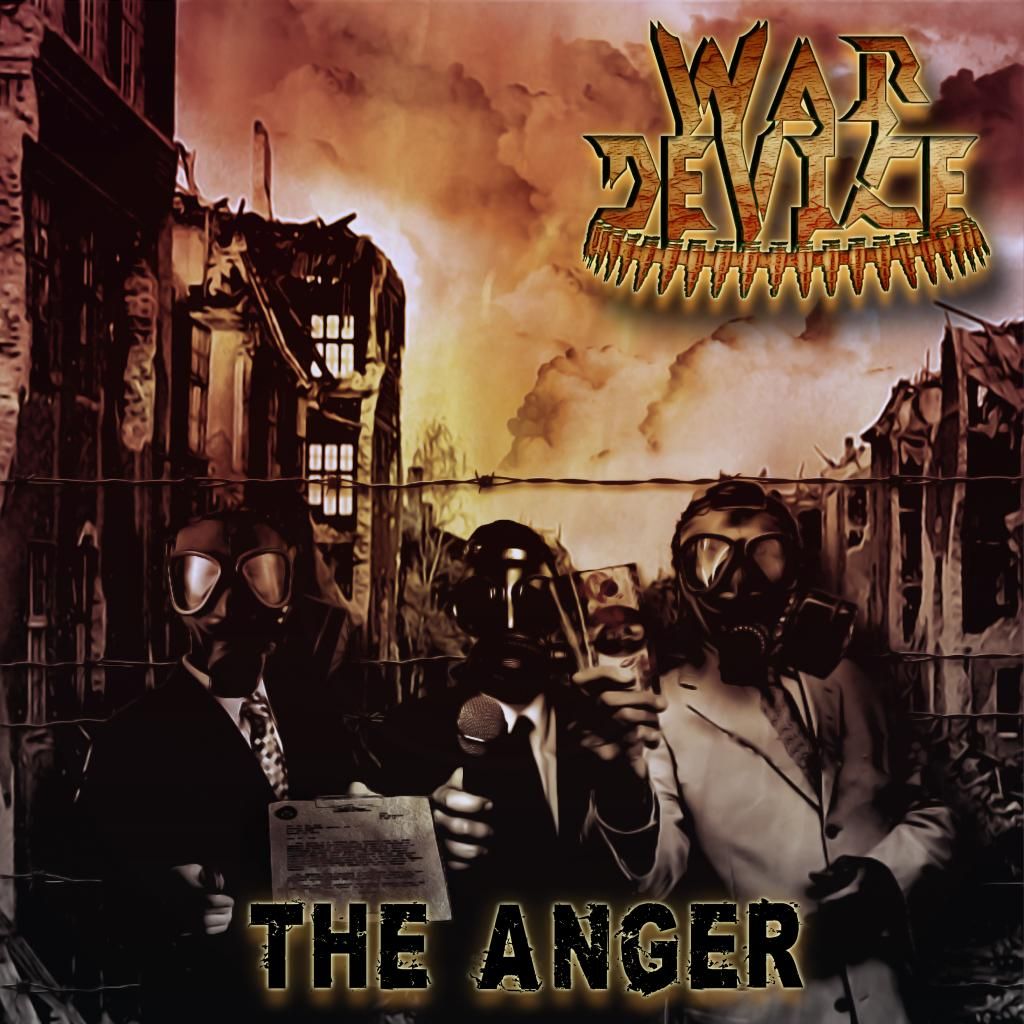 When it comes to Greece and metal I know just about nothing, the only band I know about is Suicidal Angels which I saw back in 2010. But the Greek thrash scene got a brand new contender in the likes of War Device. The band was formed in 2012 in Serres, and this year they released their first piece of material in the likes of "The Anger".
The EP contains five tracks and an intro, and the intro itself was actually surprisingly good. It doesn't have a name so it is simply called "Intro". It is a recording of a guy who goes into his room and listens to some different bands. So throughout the intro you will be warmed up with bands like: D.R.I., Overkill, Megadeth, Sodom, Slayer, Venom and Razor. Note the last band. My favourite thrash band, so I got totally hyped when 'Evil Invaders' started playing. It ends with some radio scrabbling and then breaks into the first track 'Evil, Death and Hell'. From start till finish, not only on this track but the whole album it is just non stop madness. When new thrash bands pop up these days I always fear that they try to re-invent the genre but often end up sound re-cycled. However War Device keep a fresh and aggressive approach the entire time and even take the time to start of the title track with a bass line. I really enjoyed that myself, it is nice with some diversity! The music itself takes roots all the way back to the early eighties and you can definitely hear some Slayer in there from the "Show No Mercy" days, and mix that up with Max Cavalera vocals and you got War Device. The production... oh yes, the production. This shit is not overproduced in any way, the band have gone for a old school sound and they got it. The vocals has also been mixed perfectly for the purpose of this EP.
When I first laid eyes upon the tracklist it first struck my eyes that the band had a cover of Kreator's 'Under the Guillotine', and since I hadn't heard the band before I was really frightened that it would suck. Of course it doesn't, you just have to imagine Max Cavalera in his prime singing a cover of it, because musically it rips and the band got the shit under control!
The cover for this release is nothing special and is without any doubt photoshopped, but not over worked so it looks too shitty. When it comes to EP's I don't really highlight any tracks because it is so short, and since this EP is really good so there's not going to be any problems listening the whole thing through. It will be well worth your time.
With the right amount of promotion this release will without any doubt make a way for War Device and if they manage to follow up with a debut album that contains just as good or even better material then I would say the future is bright for the Greek thrashers. So if you are on the lookout for some new thrash metal that keeps it the way it is supposed to be and filled with good and interesting influences then I will definitely recommend you to check out War Device.
...and you can do just that by catching up with them on
Facebook
!
Rating
8.5